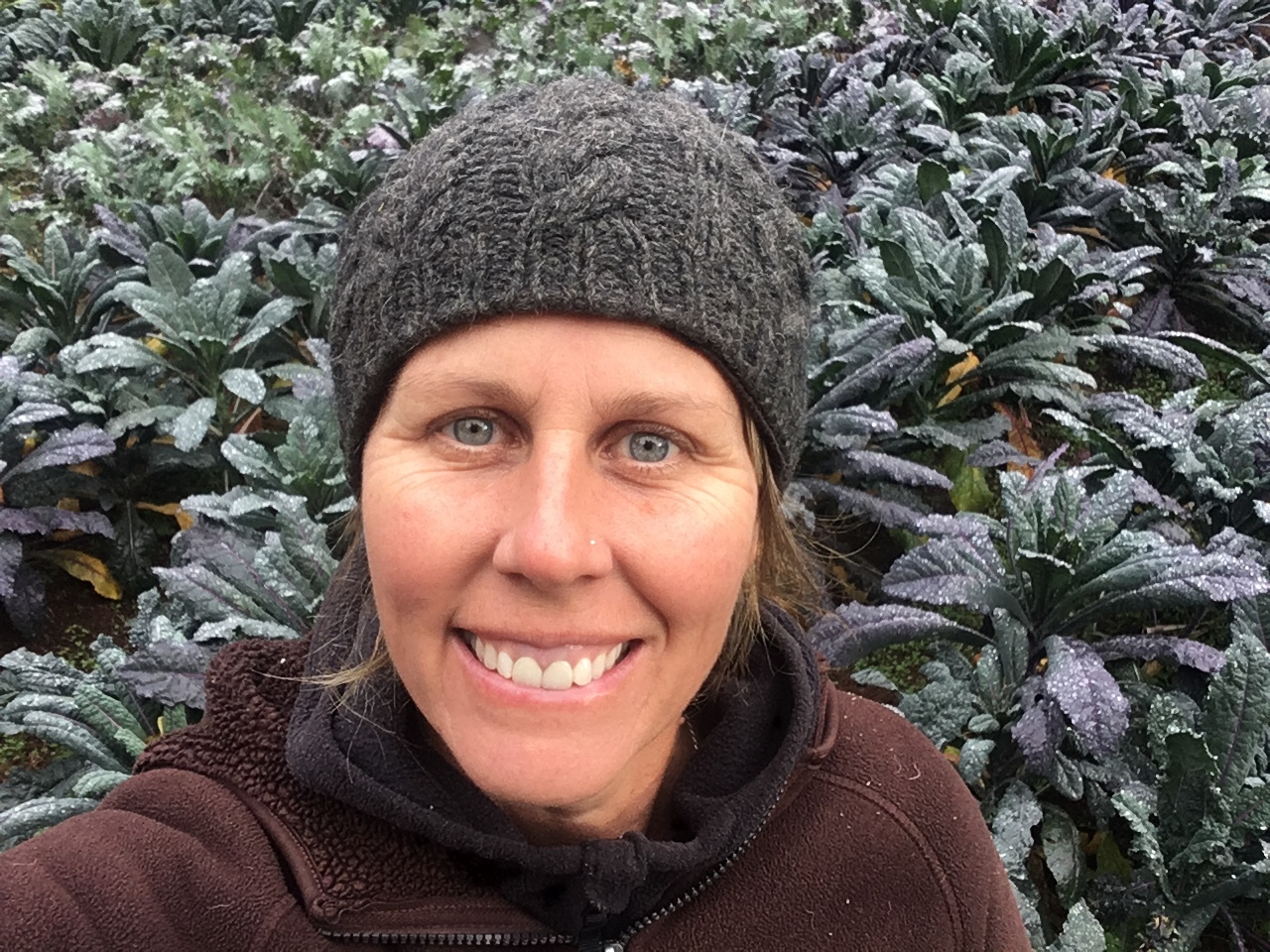 Jen: My farm beginnings started in 2009 on two urban lots in Portland. I was asked to instruct for OSU's Beginning Urban Farmer Apprenticeship (BUFA) program in 2011, where I mentored over 125 aspiring farmers for 7 years. I am passionate about farming and love to teach. I am incredibly excited about the connections between people, plants, and soil, which makes me a bit of a plant and soils nerd, but I wouldn't have it any other way.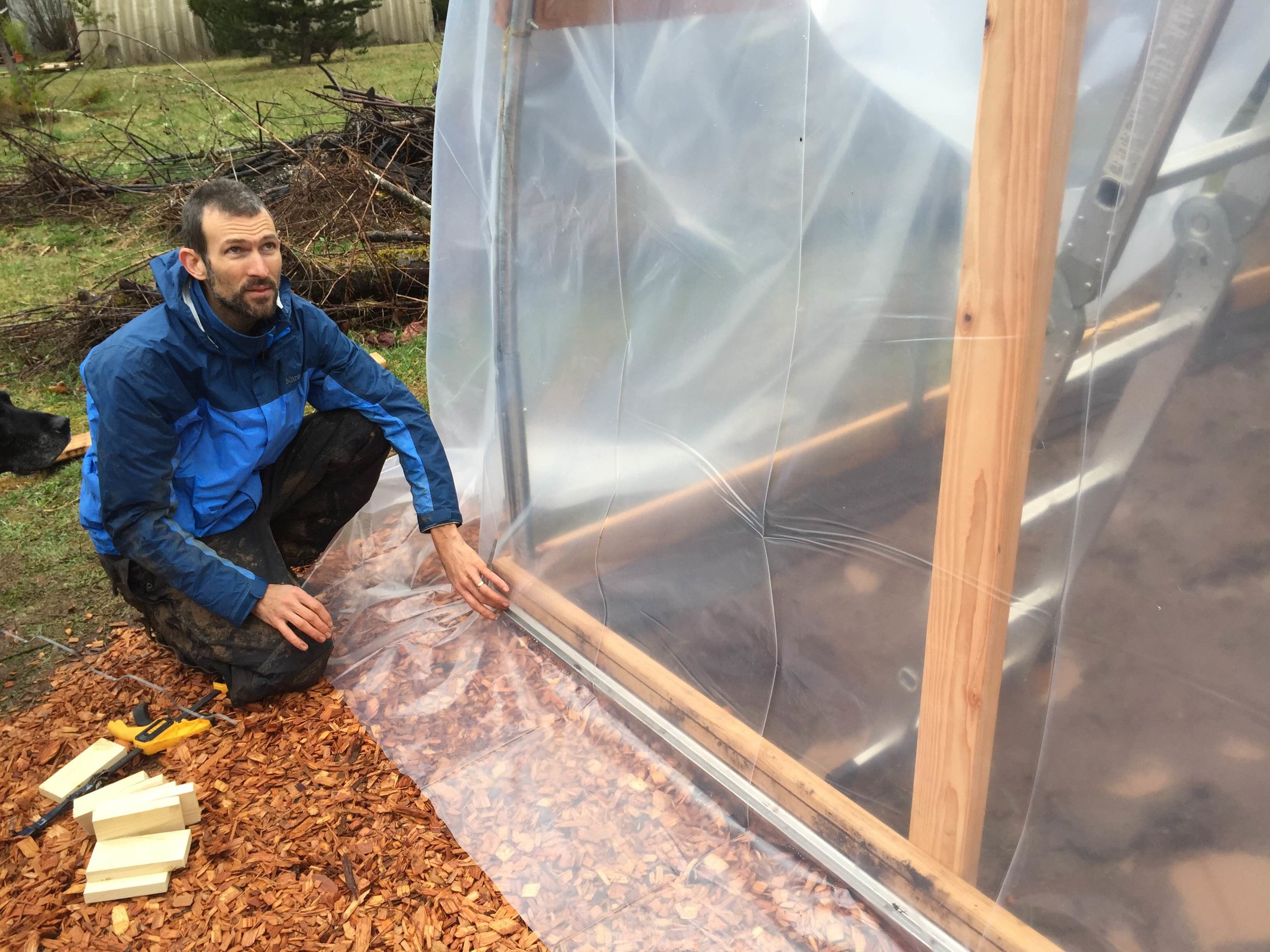 Casey: Acupuncturist and herbalist by day, farmer by night- literally. Casey is Blue Raven's behind the scenes master and king of breakfast creations.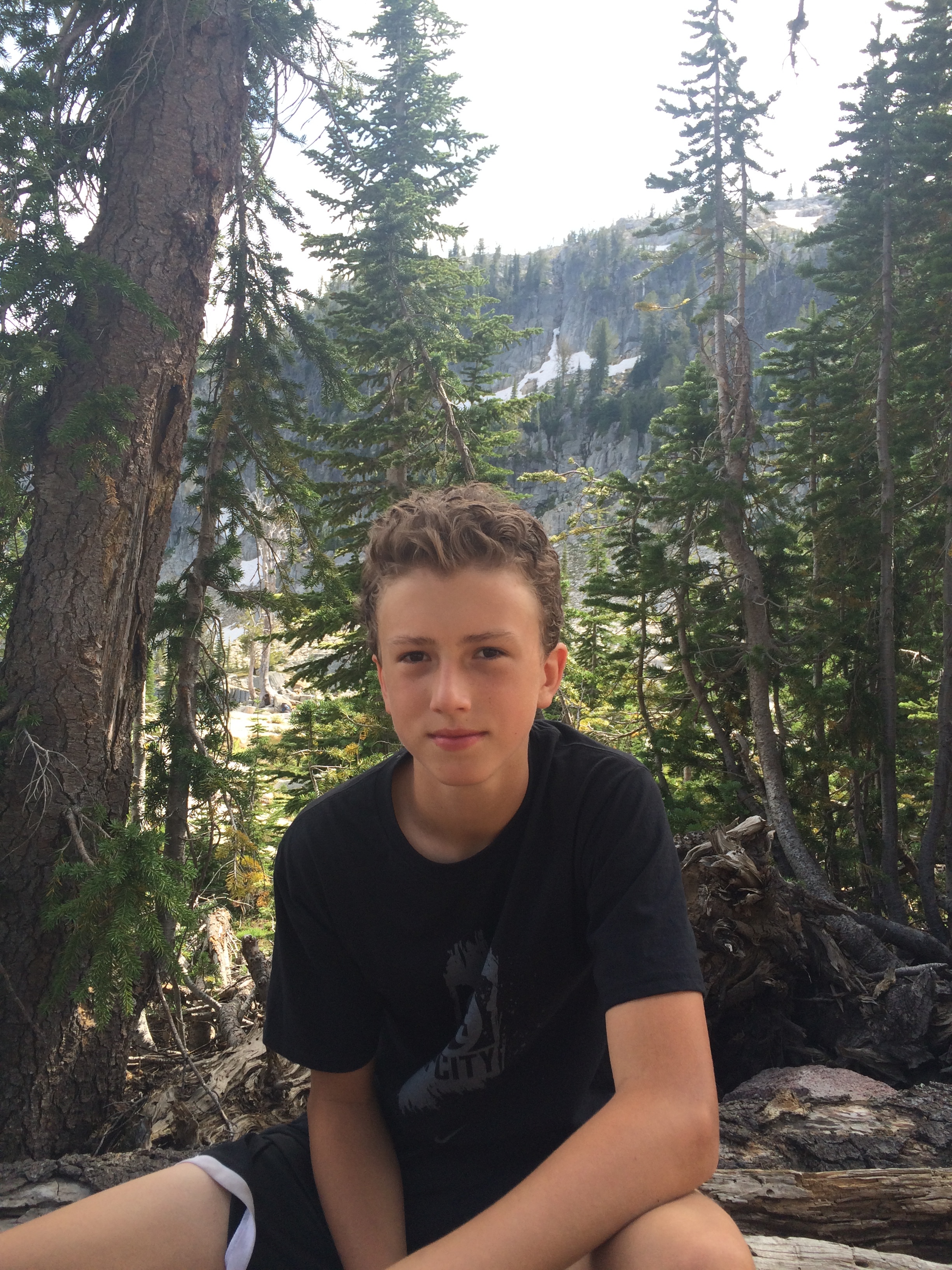 Eligh: Mower in chief and always willing to lend a helping hand when we are in need. An incredibly quick transplanter, and always making us laugh when we are in need.
Sunny: Official farm welcome committee. Friendly to all who visit and obsessed with kale. She is the perfect farm dog, with the exception that she wants to eat all of the farm's vegetables!